Join The Mill for a discussion on the technology behind The Mill BLACKBIRD, the first fully adjustable car rig that creates photo real CG cars and recent winner of the Cannes Lions Gold Innovation award.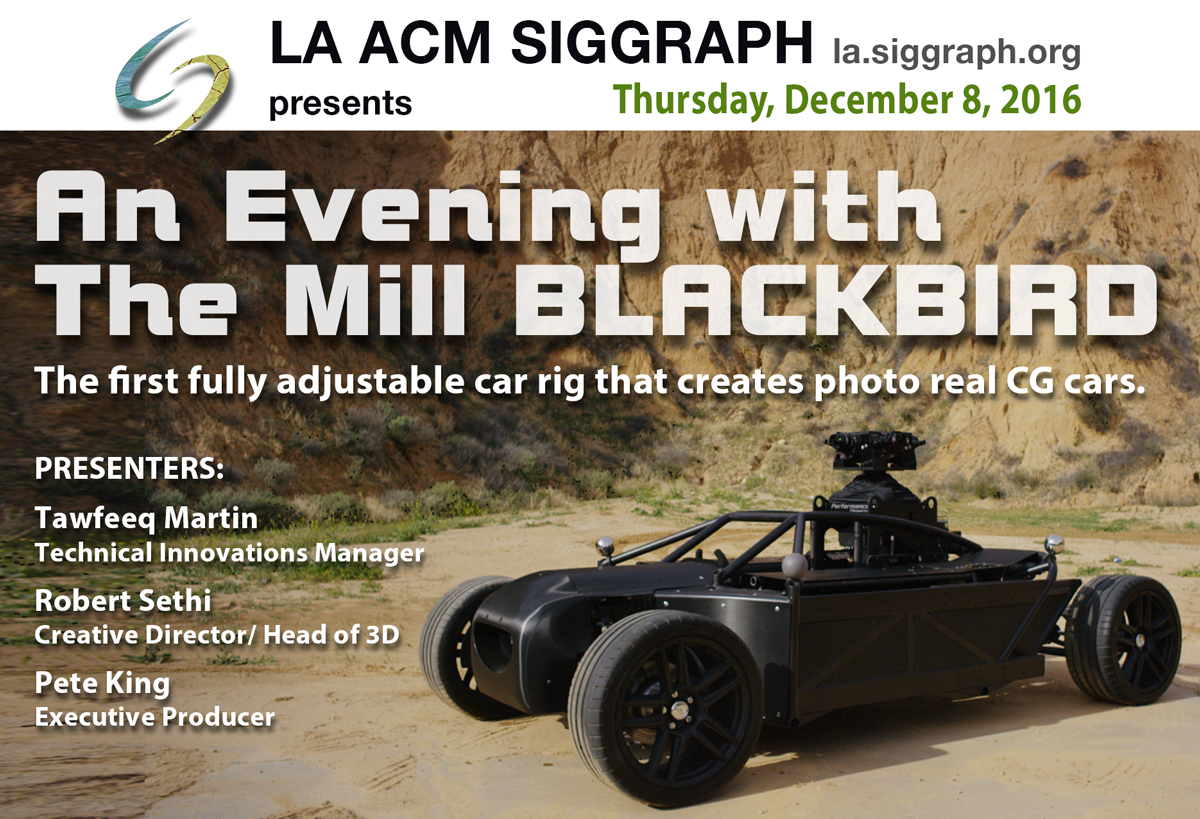 Wednesday, 7 December 2016
Schedule
6:30-7:30   Social Hour
- 6:30-7:00   Members only
- 7:00-7:30   Members and guests
7:30-7:45   Introductions
7:45-9:30   Presentation
Registration
All LA ACM SIGGRAPH will be admitted free of charge. Non-members of LA ACM SIGGRAPH are admitted for $20.00. New LA ACM SIGGRAPH members who sign up on-site, and pay the $40 annual membership fee, do not have to pay the $20 admission fee. The chapter accepts checks, cash, or credit cards (Mastercard or Visa only) for all dues or fees. Current Otis students will be admitted for free with one Otis ID per person at 7:20, space permitting.
Special Thanks
The Mill, Alistair Thompson, Bethan Horton, Otis College of Art and Design, Kathleen Milnes, LA ACM SIGGRAPH, Fran Zandonella, Sheri Ki Sun Burnham, Leonard Daly, Joan Collins, Susan Vanderhyden, Mike Amron, the Executive Council, and all the volunteers.