What is the outlook for careers across the digital media spectrum – from artists to technical directors to producers in VR, games, motion design, film and other media "yet to be invented"? Hear and question a panel of hiring managers and veteran recruiters share the inside scoop on where the jobs are … and where they aren't.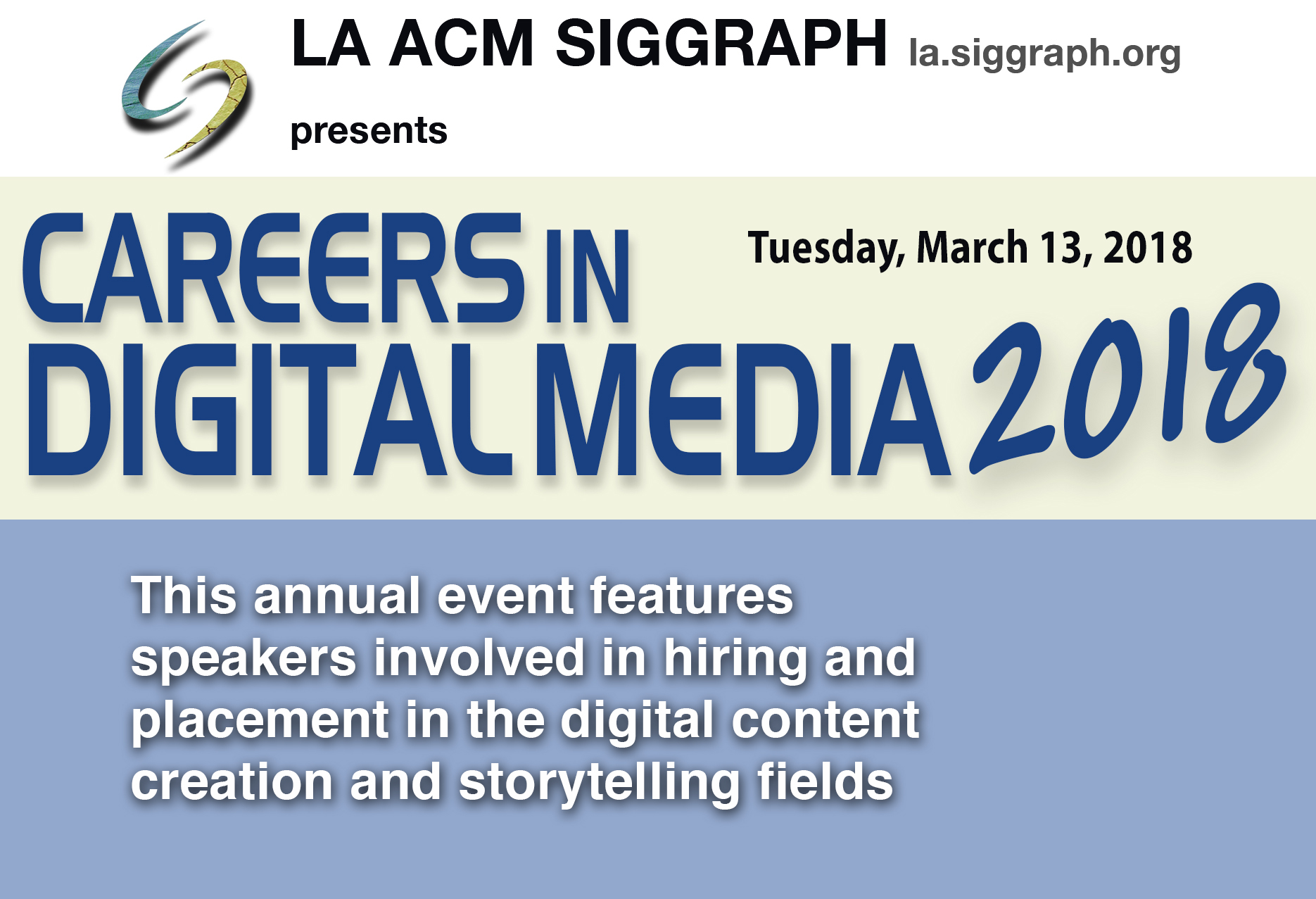 Schedule
6:30-7:30   Social Hour
- 6:30-7:00   Members only
- 7:00-7:30   Members and guests
7:30-7:45   Introductions
7:45-9:30   Presentations
Registration
All LA ACM SIGGRAPH will be admitted free of charge. Non-members of LA ACM SIGGRAPH are admitted for $20.00. New LA ACM SIGGRAPH members who sign up on-site, and pay the $40 annual membership fee, do not have to pay the $20 admission fee. The chapter accepts checks, cash, or credit cards (Mastercard or Visa only) for all dues or fees.