Members Only Join Zareh Gorjian of the Solar System Visualization project, and other members of the JPL computer graphics team, including several drivers of the Mars Rover, as they discuss space science, visual image processing and computer graphics technology in relation to the MSL, Juno, and Solar STEREO missions.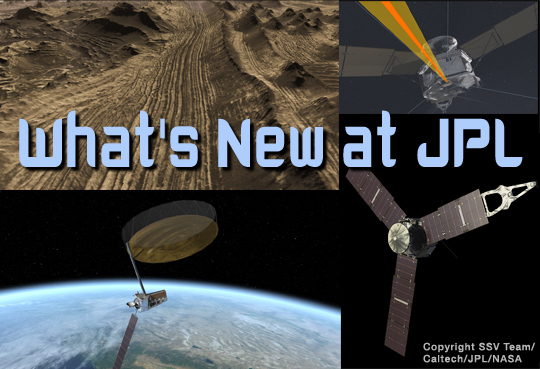 Schedule
6:30 PM - 7:30 PM   Social Hour. Attendees can enjoy free food and tour the newly renovated JPL Museum.
7:30 PM - 8:45 PM   Presentation
8:45 PM - 9:00 PM   Audience Q/A
Registration
All LA ACM SIGGRAPH will be admitted free of charge. New LA ACM SIGGRAPH members may join/renew on-site and pay the $40 annual membership fee (checks or cash only).
Special Thanks
Zareh Gorjian, Kim Van Hoven, Diana Lee, LA Chapter Executive Committee and all of the volunteers.