An overview of stereo post-production including capture, stereo compositing, stereo editing and stereo conversion.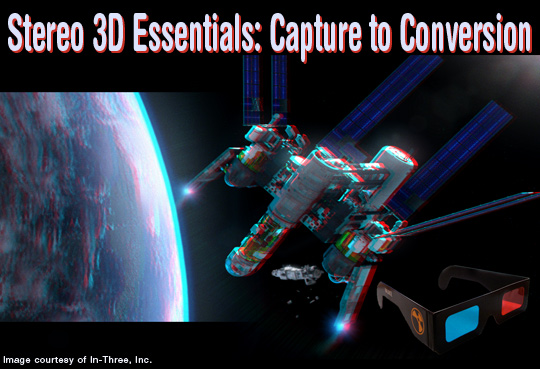 Schedule
6:30 - 7:30 PM -- Social Hour & Hors d'oeuvres. (Social Hour will be outside...dress WARM)
- 6:30 - 7:30 PM -- Priority Admittance Members Only!
- 7:00 - 7:30 PM -- All admitted
7:30 - 10:00 PM -- Presentations
IMPORTANT NOTE: Food and Water will be provided at no charge. Barnsdall will run a Cash Bar, with Beer, Wine and Soft Drinks. ALL I.D's will be checked for purchases of alcohol!!
Registration
All LA ACM SIGGRAPH will be admitted free of charge. Non-members of LA ACM SIGGRAPH are admitted for $20.00. New LA ACM SIGGRAPH members who sign up on-site, and pay the $40 annual membership fee (checks or cash only), do not have to pay the $20 admission fee.
Special Thanks
Diane & Steve Wright, James Neihouse, Jonathan Karafin, Marty Shindler, Carlye Archibeque, Kim VanHoven, Sharon Eisenberg, Leonard Daly, Sheri Burnham, Diana Lee, the LA ACM SIGGRAPH Executive Council and all the Volunteers.