Join US at the digital 'fireplace' of the world's best CG animated shorts… and more!  LA SIGGRAPH will present this additional screening  of this year's 2019 COMPUTER ANIMATION FESTIVAL ELECTRONIC THEATER Show. It will includes trailers from the Technical Papers program as well as a teaser from the VR Theater and the "Generations" retro compilation video.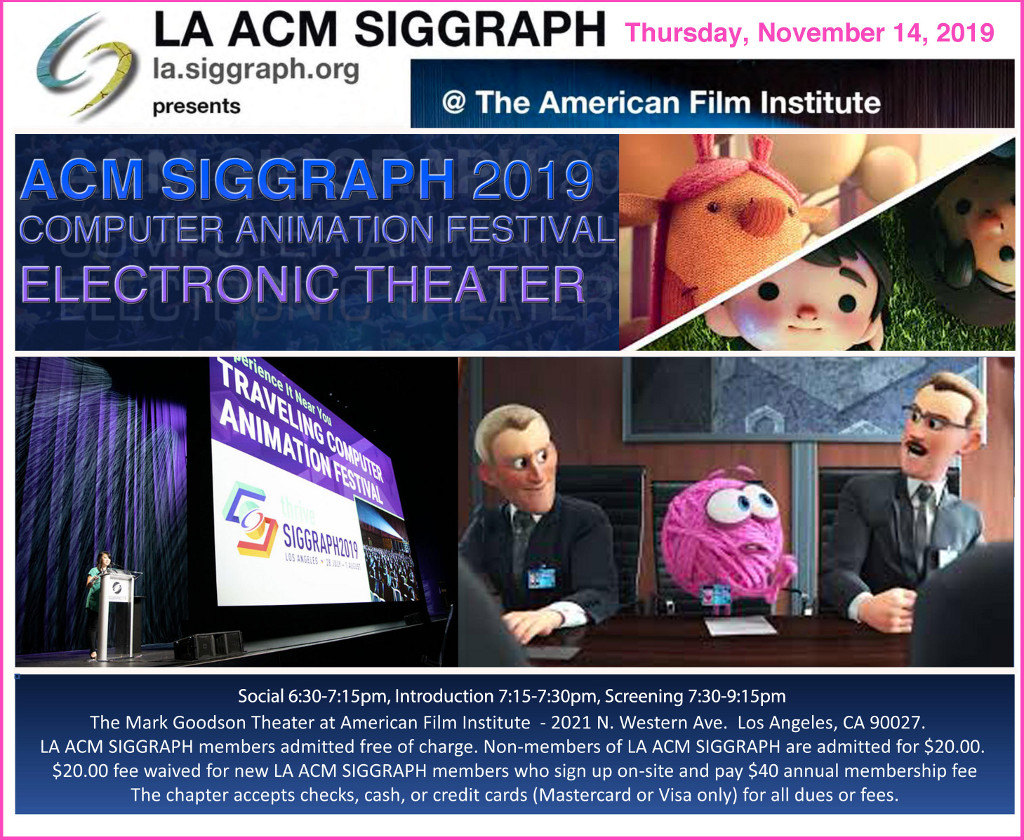 Thursday, 14 November 2019
Schedule
6:30-7:15   Social Hour
7:15-7:30   Introductions
7:30-9:15   Screening
Registration
All LA ACM SIGGRAPH will be admitted free of charge. Non-members of LA ACM SIGGRAPH are admitted for $20.00. New LA ACM SIGGRAPH members who sign up on-site, and pay the $40 annual membership fee, do not have to pay the $20 admission fee. The chapter accepts  checks, cash, or credit cards (Mastercard or Visa only) for all dues or fees.