A panel discussion on various aspects of 3D printing and scanning. It will include demonstrations of various devices.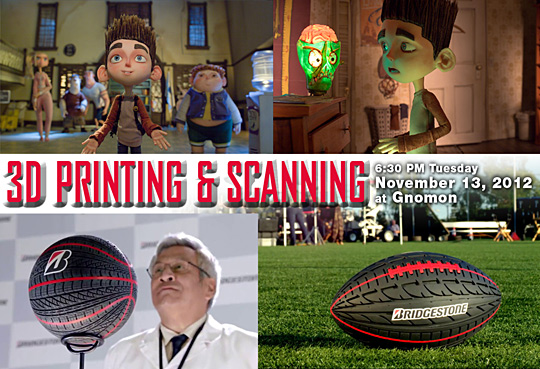 Schedule
6:30-7:30   Social Hour
- 6:30-7:00   Members only
- 7:00-7:30   Members and guests
7:30-7:45   Introductions
7:45-9:30   Panel Discussion and Demonstrations
Registration
All LA ACM SIGGRAPH will be admitted free of charge. Non-members of LA ACM SIGGRAPH are admitted for $20.00. New LA ACM SIGGRAPH members who sign up on-site, and pay the $40 annual membership fee (checks or cash only), do not have to pay the $20 admission fee.
Special Thanks
Creaform, Peak Solutions, and 3d Systems as sponsors; Fred Kaplan and Mike Amron as producers, Sheri Ki Sun Burnham, Mikki Rose, Susan Vanderhyden, Kim Van Hoven, the Executive Council, and all the volunteers.