Los Angeles ACM SIGGRAPH with OTIS College of Art and Design will present an 3D Glasses Free & Virtual Reality on Monday, May 18, at Otis. This Event will have a presentations on 3D Glasses Free 4K Displays/TVs coming out this Fall, Virtual Reality Production for Video/Film, Games, and Education; and the most current consumer VR Cameras.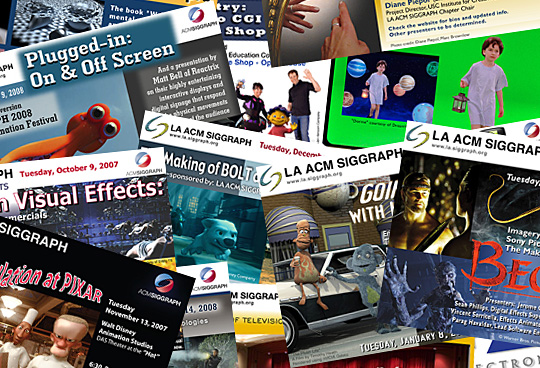 Schedule
6:30-7:30   Social Hour
- 6:30-7:00   Members only
- 7:00-7:30   Members and guests
7:30-7:45   Introductions
7:45-9:30   Program
Registration
All LA ACM SIGGRAPH will be admitted free of charge. Non-members of LA ACM SIGGRAPH are admitted for $20.00. New LA ACM SIGGRAPH members who sign up on-site, and pay the $40 annual membership fee, do not have to pay the $20 admission fee. The chapter accepts checks, cash, or credit cards (Mastercard or Visa only) for all dues or fees.
Special Thanks
LA ACM SIGGRAPH wishes to thank Timothy Everingham, OTIS College of Art and Design, Kathleen Milnes, Ultra D Consortium, New Deal Studios, Joan Collins, Mike Amron, Sheriann Burnham, Leonard Daly, members of the Executive Committee, and all of the Chapter volunteers.