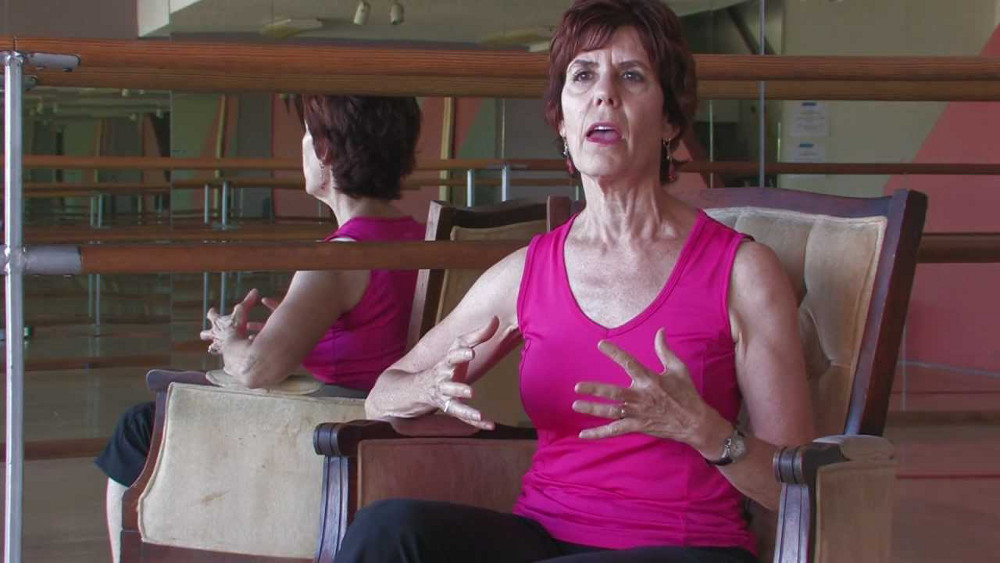 Fly-By Duets with Drones Choreographer
Donna Sternberg, Artistic Director, Donna Sternberg & Dancers
 - Donna Sternberg graduated from the University of Wisconsin-Madison with degrees in Dance and Psychology. After graduation she co-founded the Mixed Motion Dance Company, where she choreographed, performed and taught throughout California, Oregon and Washington states. Desiring to work with artists of other disciplines, Ms. Sternberg moved on to become Artistic Director of Dance Collaborative, where she choreographed and performed solo and collaborative concerts. In 1985 she founded Donna Sternberg & Dancers, a modern dance company, to express her vision of the communicative power of movement. The company is based in Santa Monica, California. She has danced in the companies of Donald Byrd, Mary Jane Eisenberg, Dance/LA and TNR: Moebius.

Ms. Sternberg has professionally premiered over 80 works since 1975 throughout the United States, Canada and Mexico; several have been collaborations with artists of other disciplines including composers, visual artists, poets, actors and digital media. Her choreography has been critically acclaimed for its "exceptional ability to communicate through pure movement" (Los Angeles Times). She has choreographed eight full-evening works, the most recent in 2013 entitled "Desire" that explored desire through the lens of plant biology. Ms. Sternberg has been commissioned to create works for the California Science Center, Dance Moving Forward Festival, California Choreographer's Festival, ALOT Festival, Catlin Gabel School in Oregon, Valley College and the Alleluia Dance Theatre. She received a Choreographic Fellowship from the city of Santa Monica in 2013, was nominated for the Dewar's Young Choreographer's Award and was named one of the most outstanding choreographers in Los Angeles in 2005 and 2007 by the Beverly Hills Outlook. She has received support for her work and dance company from the California Arts Council, California Council for the Humanities, National Performance Network, Los Angeles Cultural Affairs Department, Santa Monica Cultural Affairs Department, Culver City Cultural Affairs Commission, Arts Council of Long Beach, Los Angeles County Arts Commission, National/State/County Partnership, Pacific Bell, Puffin Foundation, Bank of America and the Amgen Foundation. She has participated in adjudicated dance festivals such as Dance Kaleidoscope, Festival of Solos and Duets and Dance Moving Forward in Los Angeles, California Choreographer's Festival in Laguna Beach, Choreographer's Symposium and Summerfest in San Francisco. Donna Sternberg & Dancers has been featured in Dance Magazine, Dance Spirit and PBS station KCET's /Life and Times/ program. "Fly-By" (2014, premiere) is a multimedia dance collaboration choreographed and performed by "Donna Sternberg & Dancers", in collaboration with "EZTV", "Vanessa Blaylock & Co's avatar performers in The Hague, composer *David Raiklin* and physicists *Prof. Gregory Tarle*of the University of Michigan and *Dr. Brian Nord* of FermiLab. Supported in part by the CCI ARC grant and U of Michigan MCubed Grant.