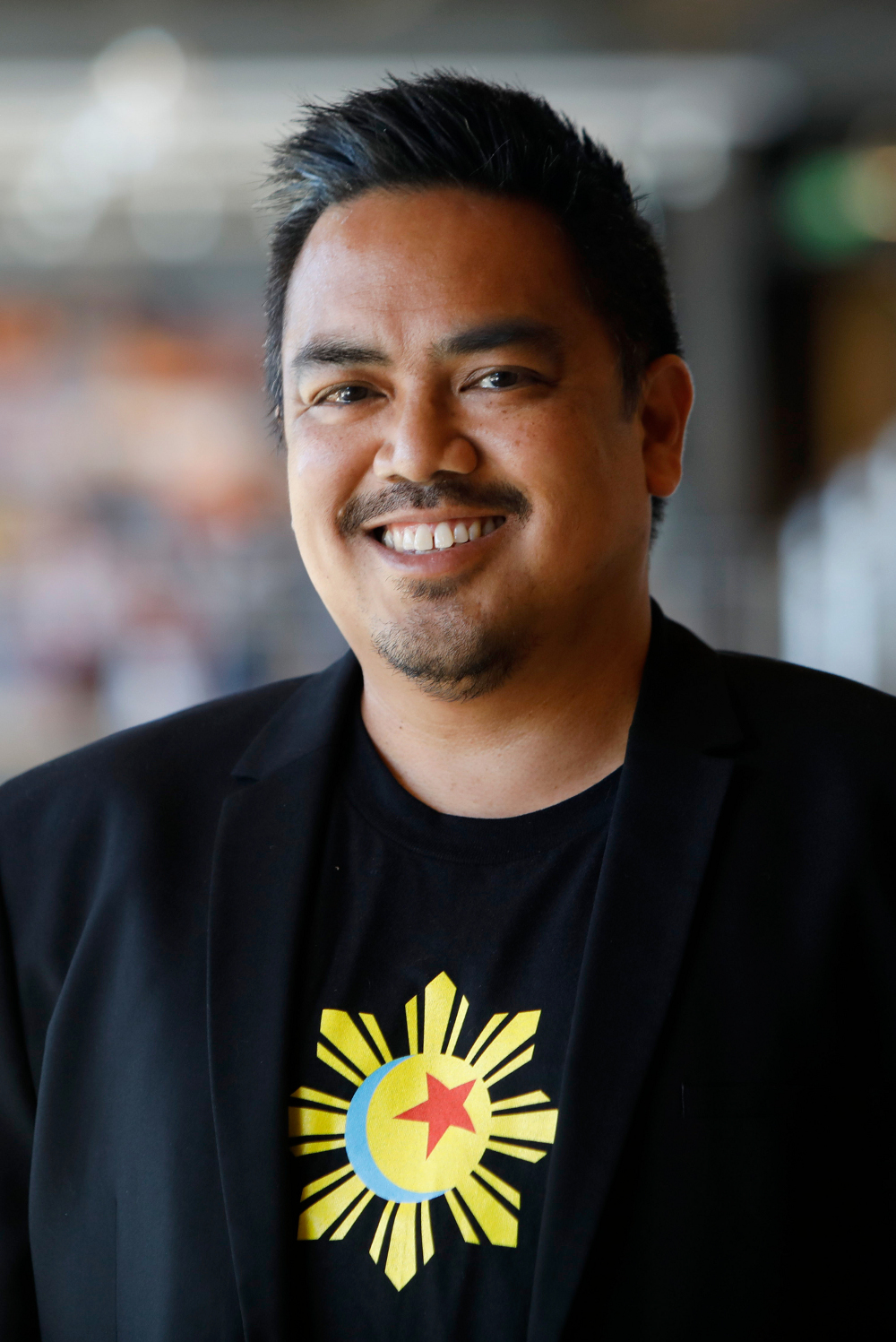 Bobby Rubio began at Pixar Animation Studios as a story artist in January 2007. Rubio continued his work as a story artist on "Cars 2", "Monsters University", "The Good Dinosaur", and "Incredibles 2". He also worked on Academy Award®-winning feature films including "Up", "Brave", and "Inside Out". Rubio recently worked on Disney and Pixar's Academy Award®-winning feature "Toy Story 4" and is currently working on an upcoming Pixar film.
In 2019, Bobby's directorial debut, the Pixar SparkShort "Float" debuted on Disney+.
As a story artist, Rubio is given a script, and his role is to draw all the images that are described. The images are then sent to the animation department to begin the animation process. Rubio will often come up with scenarios for the director to get inspiration for the story, and if the director likes scenarios they eventually make it into the final version of the film.
Raised in San Diego, CA, Rubio graduated from Morse High School before earning his BFA in Animation from the California Institute of the Arts (CALARTS). Before starting at Pixar, Rubio was a comic book artist for his own series "Alcatraz High" and "4 Gun Conclusion", and also drew covers for several Marvel Comics series. Rubio also worked at Nickelodeon Studios as an assistant director and storyboard artist on the series "Avatar the Last Airbender". Rubio also worked as a clean-up artist at Walt Disney Feature Animation Studios on "Pocahontas" before moving on to become a ruff inbetweener on movies including "The Hunchback of Notre Dame", "Hercules", "Mulan", "Tarzan", and "The Emperor's New Groove". He was then promoted to traditional animator on "Treasure Planet".
Rubio currently resides in Oakland, CA.