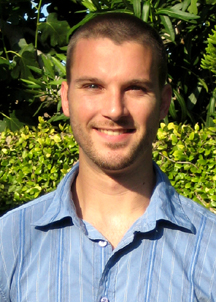 Animation Supervisor
Rhythm & Hues
Burke Roane served as animation supervisor for Rhythm & Hues on Alvin & the Chipmunks: The Squeakquel and Night at the Museum: Battle of the Smithsonian. He joined Rhythm & Hues in 2007 to animate Alvin & the Chipmunks and later worked on The Incredible Hulk and The Mummy: Tomb of the Dragon Emperor. He was promoted to lead animator for They Came From Upstairs.
Prior to R&H, Burke animated on Sky Captain and the World of Tomorrow and The Cave at Luma Pictures.  As a lead animator there, he worked on Underworld Evolution, Hoot, The Convenant, Primeval, Untraceable, and Pirates of the Caribbean: At World's End.
Burke attended Savannah College of Art and Design and graduated Cum Laude with a degree in Computer Art.