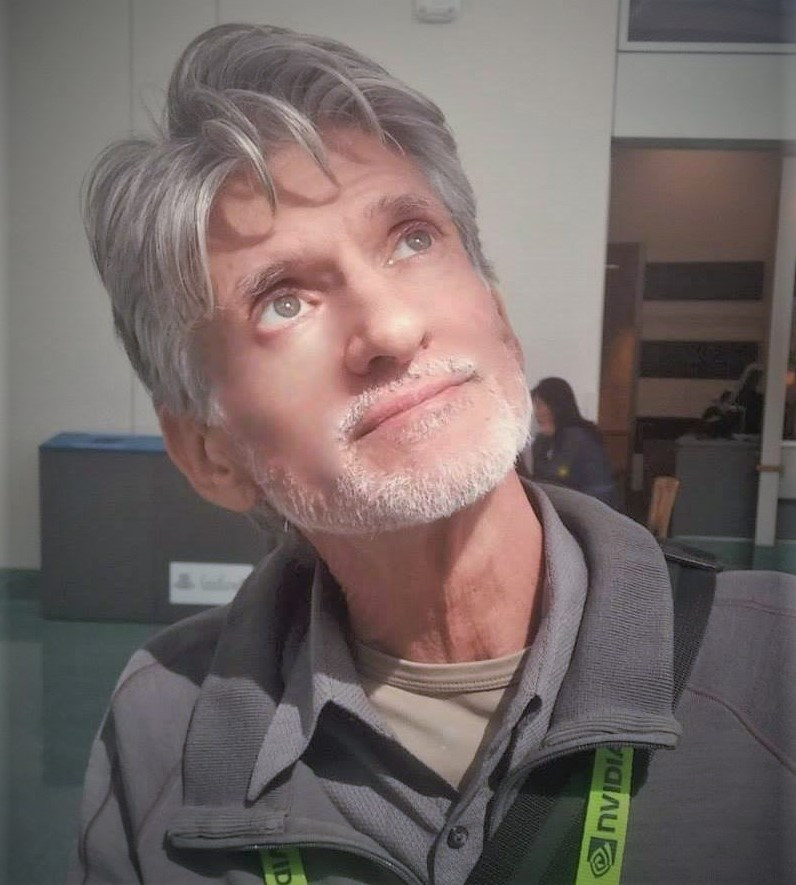 Founder / Director
Persona Foundation
Gregory Peter Panos is an American futurist, writer, educator, inventor, developer, consultant and evangelist in the emerging field of human simulation (virtual actors), performance animation (3D digital puppeteering / motion capture), virtual theatre, Virtual Reality (VR), on-body (wearable) computing, Augmented Reality (AR), human-computer interaction and user experience design.
As a degreed professional in film, television and media, Greg worked at the fabled "NYIT Computer Graphics Lab" (which spawned several key founders of Pixar) and at several other legendary CG firms, including Magi-Synthavision and Digital Effects. After joining Rockwell International's "Space Station Systems Division", he created CG visualization for NASA's Space Station, built VR systems for education, entertainment and taught VR for adult education, graduate university curricula and for private clients.
After writing and publishing the "Virtual Reality Sourcebook" in the 90's, Greg has continued to evangelize / raise consciousness about immersive media through interviews, panels, sessions and writings. The recent "Handbook of Research on the Global Impacts and Roles of Immersive Media", includes a featured chapter, by Greg, titled: "Humans Enter the Age of Avatarism".
Twice elected Chairperson for LA ACM SIGGRAPH and twice appointed co-chair. Greg has spoken, at the annual International Siggraph Conference and as a guest speaker for many VR / AR / MR / XR and Virtual Human events and conferences.
Greg's current artistic and developmental direction lies in pioneering the use of 3D Volumetric Imaging, Depthography, Real-Time 3D Scanning, Point Cloud Art, Virtual Production and other leading edge media creation tools and techniques.