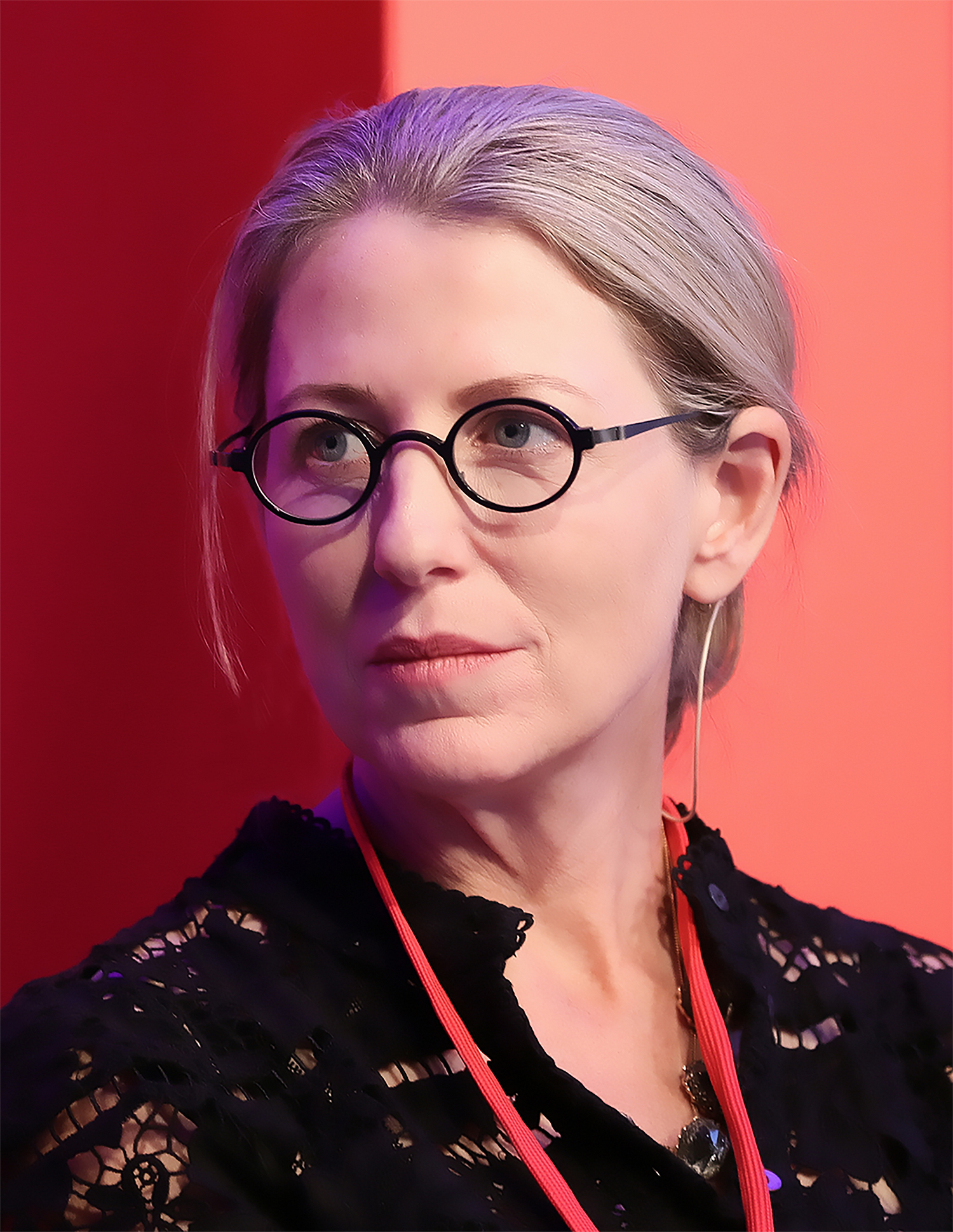 Director Digital Museology
École Polytechnique Fédérale de Lausanne (EPFL), Switzerland
Professor Sarah Kenderdine researches at the forefront of interactive and immersive experiences for galleries, libraries, archives and museums. In widely exhibited installation works, she has amalgamated tangible and intangible cultural heritage with new media art practice, especially in the realms of interactive cinema, augmented reality and embodied narrative. Sarah has produced 92 exhibitions and installations for museums worldwide including a museum complex in India and received a number of major international awards for this work. In 2017, Sarah was appointed professor at the École polytechnique fédérale de Lausanne (EPFL), Switzerland where she has built the Laboratory for Experimental Museology (eM+), exploring the convergence of cultural heritage, imaging technologies, immersive visualisation, visual analytics, digital aesthetics and cultural (big) data. eM+ engages in research from scientific, artistic and humanistic perspectives and promotes a post-cinematic multisensory engagement using experimental platforms.  Since 2017 Sarah is also director and lead curator of EPFL Pavilions a new art/science initiative housed in a seminal Kengo Kumar building inaugurated in late 2016. EPFL Pavilions blends experimental curatorship and contemporary aesthetics with open science, digital humanism and emerging technologies. Sarah was appointed corresponding fellow of The British Academy in 2021. She was listed as Switzerland's Top 100 Digital Shapers by Bilanz in 2021 and 2020 and in 2020 Museum Influencer List 2020 – The Power 10 by Blooloop. In 2021, she co-curated and produced three major exhibitions: Buddhist Maritime Silk Road, Fo Guan Shan Monastery, Taiwan (a permanent exhibition); The Atlas of Maritime Buddhism, Indra and Harry Banga Gallery, Hong Kong and; curated and produced Deep Fakes: Art and Its Double, EPFL Pavilions, Switzerland. 
Kenderdine's interactive and immersive environments have opened up extraordinary new realms of heritage for large and diverse audiences around the world. Her virtual architectures and museum installations on UNESCO World Heritage sites include Angkor, Cambodia; The Monuments at Hampi, India; Olympia, Greece, and sites in Turkey and through SE Asia. Kenderdine's award-winning 2004 PLACE-Hampi Museum at Vijayanagara, South India, for instance, immerses visitors in sensorial and experiential encounters with the drama of Hindu mythology embedded in the site. Others include the large 360-degree, panoramic, stereoscopic projection theatre for Pure Land: Inside the Mogao Grottoes at Dunhuang, Pure Land AR and the Cave Dome, a project that has toured 18 international festivals and museums since it was created in 2012, including Washington's Smithsonian Institute and the 2015 World Economic Forum. Kenderdine's latest achievement is the Atlas of Maritime Buddhism, deep mapping visualization project, which she had led across India, Sri Lanka, Myanmar, Indonesia, Cambodia, Thailand and China since 2016, which premiered in a permanent display at the Fo Guan Shan Monastery Museum, Taiwan in May 2021, with subsequent exhibitions from the world touring series in Hong Kong at the Harry Banga Gallery, and at the Chengdu Biennale in October 2021. 
Kenderdine's research leadership has seen her inaugurate laboratories across three continents worldwide, the Applied Laboratory for Visualization and Embodiment (ALiVE) in 2010 at CityU Hong Kong together with Professor Jeffrey Shaw; founding director of the Expanded Perception Centre (EPICENTRE) at the University of New South Wales in 2014 and the Laboratory for Experimental Museology at EPFL in Switzerland 2017. Kenderdine has conceived and constructed a number of unique immersive visualization systems, including the EPICYLINDER, a small 7m diameter panorama at 120million pixels in 3D. The panoramic, panoptic and hemispheric stereographic platforms disseminate works in dozens of museums to be seen by millions around the world. In addition to cultural heritage and art, she also collaborates with the sciences to pioneer the new frontier of visualization for big data including EPFL's plasma fusion hub (EUROFUSION) and LASTRO astrophysics, with the Virtual Reality Universe Project, the largest data set of the universe in realtime three-dimensional, panoramic visualizations of space.