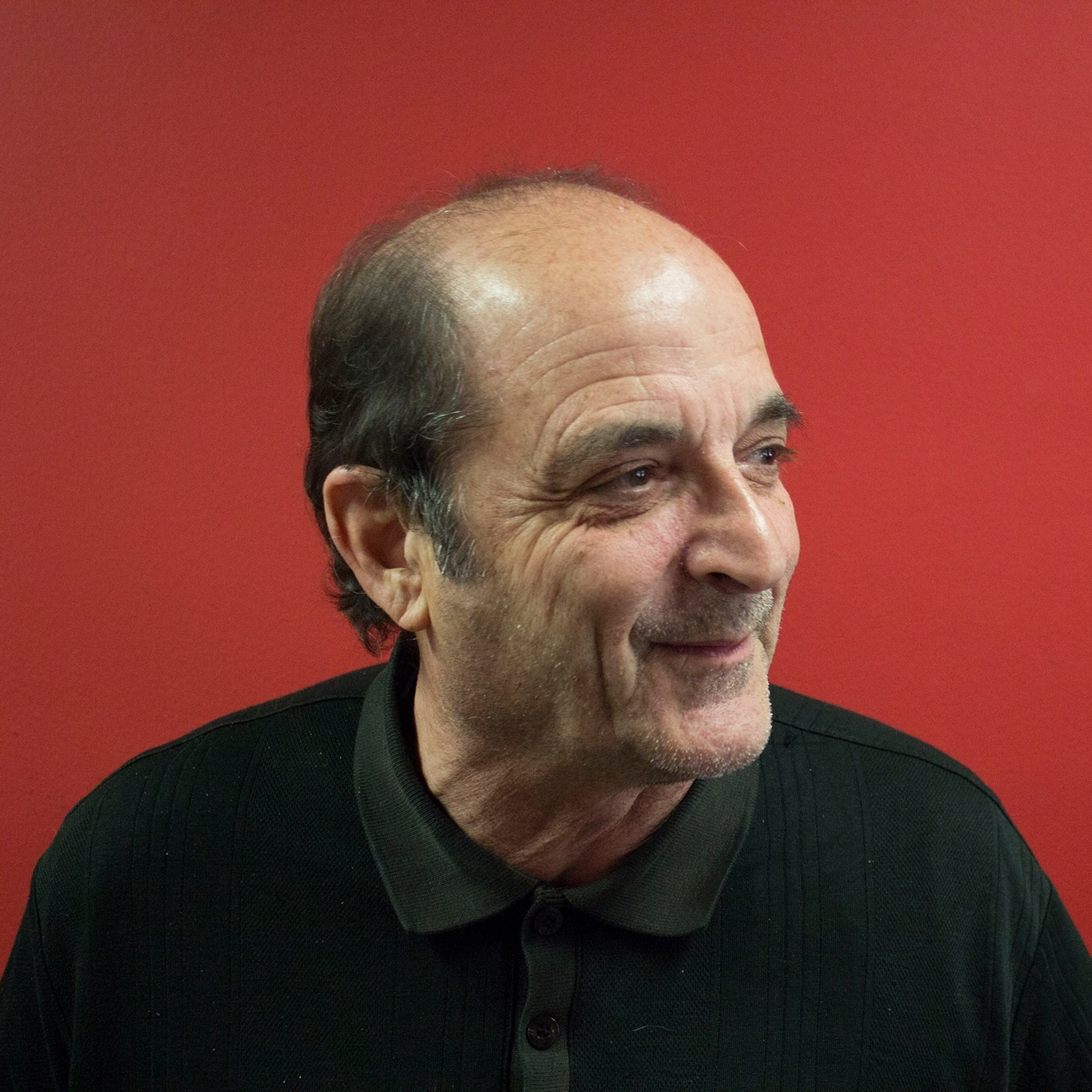 Animation Creative Director
Exceptional Minds Studio
Howie's decades-long involvement with Exceptional Minds combines a dual career in education and animation with his two degrees in Psychology and Fine Art!
Soon after receiving a grant from the National Endowment of the Arts to bring animation to the public schools in Williamsburg, Virginia, Howie moved to New York to do graphics and animation for the birth of Nickelodeon and the launch of MTV. Subsequently, Howie became an Art Director (and often Copywriter) for DFS/Saatchi & Saatchi ("Silly Rabbit..!"). In this latter capacity, Howard became one of the very first Art Directors to use mixed-media, such as computer, clay, and cutout animation, in television commercials.
Making the transition from advertising to entertainment, Howie had notable stints as Design Director (Nickelodeon's "Doug"), Director ("Action League Now! for Nickelodeon), Commercial Director (Warner Bros. Classic Animation for MCI), and as a Show Creator/Creative Director ("Grunt & Punt" for Fox Kids, NFL). Almost by happenstance, Howie created and/or directed openings for three iconic tv series: "Reading Rainbow", "Magic School Bus", and "Doug".
On a vacation to his old summer sports camp (Camp Androscoggin) Howie started an animation program, which for almost two decades became the most visible animation workshop for kids in the country, as the campers animated for the likes of Disney Channel, Kids WB!, Nickelodeon and PBS.
Howie has garnered awards for his FINE ART (Va. Museum of Fine Arts), ANIMATION (Best of Ann Arbor Film Festival, Washington D.C. Film Festival), MOTION GRAPHICS (Broadcast Design Association) and DIRECTION (Cable Ace Award Nomination, New York ASIFA/Annie Award).
Happy to be "outdone" by his students, shorts made under Howie's tutelage have been screened and/or awarded at such animation festivals as: Ottawa International Animation Festival, The Los Angeles Animation Celebration, The Palm Springs International Animation Festival, and the International Student Film Festival-Hollywood.
Currently, Howie is the Animation Creative Director of the Exceptional Minds Studio.