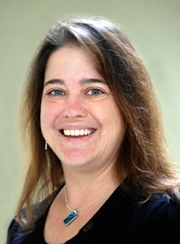 Associate Professor, Department of Social Welfare, UCLA School of Public Affairs
UCLA Luskin School of Public Affairs
Dr. Freisthler is an expert in incorporating cutting edge spatial analysis methods through Geographic Information Systems (GIS), spatial statistics, and spatial econometrics in 1) understanding how health and social problems vary across geographic areas, such as neighborhoods, 2) identifying those areas in a community which are at risk for developing or already experiencing high levels of harms based on a growing understanding of neighborhood ecologies, and 3) examining how the location of services may further help or hinder the development of problems in neighborhood areas. She also leads the Spatial Analysis Lab in the Department of Social Welfare (http://uclaSpatialAnalysisLab.com ).
She is particularly interested in how the substance use environment (e.g., alcohol outlet and medical marijuana dispensaries) is related to a variety of harms, including crime and child maltreatment. She also studies how service availability and accessibility may reduce these harms in local areas.
Dr. Freisthler directs a study of medical marijuana dispensaries in Los Angeles and Sacramento to understand how regulations designed to reduce densities of cannabis dispensaries affects crime and use and to determine whether types of medical cannabis users cluster in dispensaries within communities, and whether clustering is increased in areas with many dispensaries, leading to increased problems. This five year study is funded by the National Institute of Drug Abuse grant R01-DA032715.
More information can be found at http://www.uclaMedicalMarijuanaResearch.com/.
She is also the Component Director of an NIAAA-funded Center Grant "Maladaptive Parenting, Activity Spaces, and the Substance Use Environment " The goal of this component is to understand how drinking locations and contexts, particularly related to the substance use environment, affects substance use and parenting behaviors. This study also builds upon our findings related to drinking locations to examine parents use of their local alcohol environments, including how social relationships may exacerbate or hinder drinking behaviors that are related to maladaptive parenting.
She is also a current recipient of an NIH National Center on Minority Health and Health Disparities, Loan Repayment Program and has received support for her work from the Ralph M. Parsons Foundation, the John Randolph and Dora Haynes Foundation, and private donors.
Dr. Freisthler teaches advanced practice courses on Community Mapping and Grant Writing in the MSW program.