Learn how Hollywood studios are using existing applications for Virtual Reality post production work flows from The Mill and Miranda.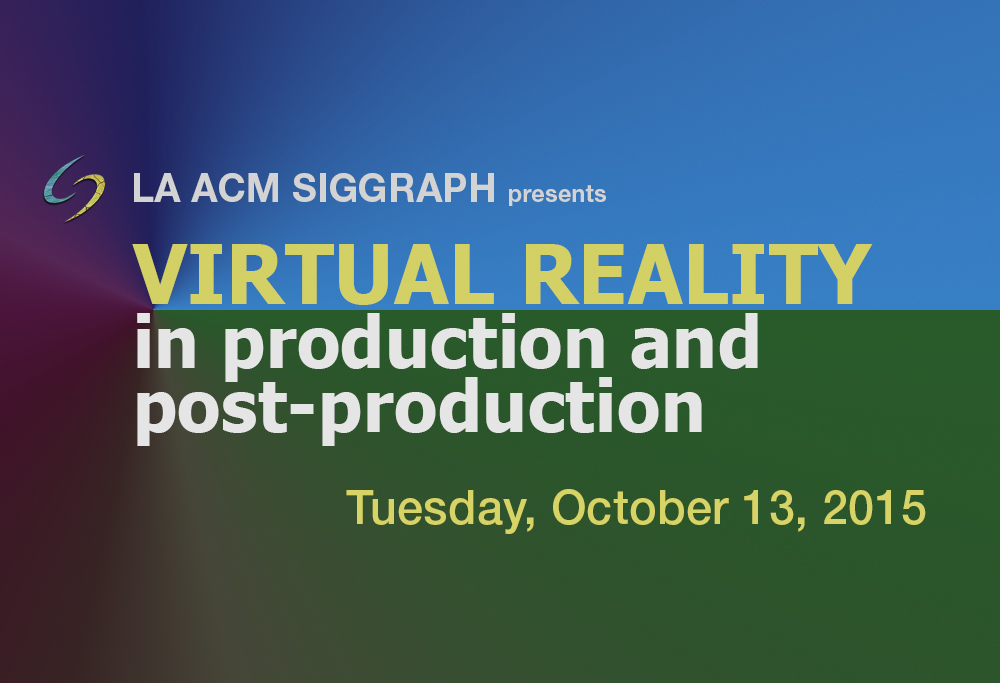 Description
VR production is permeating the current entertainment industry at a fast pace. Our meeting will discuss some current VR post production projects. Presenters from The Mill and Mirada will show post-production workflows for VR projects and discuss various aspects of the projects. The discussion will focus on current workflows people are using with existing tools. There will be GearVRs during social hour before the meeting starts so people can watch the pieces we are going to show. Please join us for an exciting evening.
Schedule
6:30-7:30   Social Hour
- 6:30-7:00   Members only
- 7:00-7:30   Members and guests
7:30-7:40   Introductions
7:40-9:15   Presentation
9:15-9:30   Questions and Answers
Registration
All LA ACM SIGGRAPH will be admitted free of charge. Non-members of LA ACM SIGGRAPH are admitted for $20.00. New LA ACM SIGGRAPH members who sign up on-site, and pay the $40 annual membership fee, do not have to pay the $20 admission fee. The chapter accepts checks, cash, or credit cards (Mastercard or Visa only) for all dues or fees.
Special Thanks
The Art Institute, Sheri Burnham, all of the volunteers, and the Executive Council.