Journey into the world of VR for location-based entertainment with Hologate.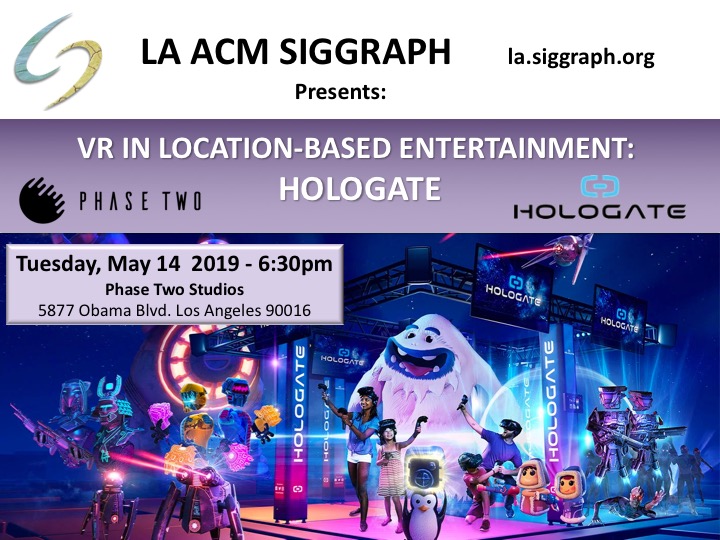 Schedule
6:30-7:00   Check In
7:00-7:10   Welcome/Announcements
7:10-7:30   Gregg Katano on Hologate
7:30-9:30   Experience Hologate / Networking
Registration
All LA ACM SIGGRAPH will be admitted free of charge. Non-members of LA ACM SIGGRAPH are admitted for $20.00. New LA ACM SIGGRAPH members who sign up on-site, and pay the $40 annual membership fee, do not have to pay the $20 admission fee. The chapter accepts checks, cash, or credit cards (Mastercard or Visa only) for all dues or fees.
Special Thanks
Venue sponsor HOLOGATE, Phase Two, Gregg Katano, Ed Lantz, Ed Arroyo, Tim Everingham, Leonard Daly, Sheri Ki Sun Burnham, Chapter Executive Council, and all of the volunteers