The Los Angeles Chapter is inviting ACM PIONEERS and VES legends to join our 30th anniversary of our NYC/LA SIGGRAPH Chapter Party. Jon 9 from Holonyne Studios will VJ on the HIPPOTIZER/V4 realtime media server from Green Hippo, projecting original 4K visuals for the party.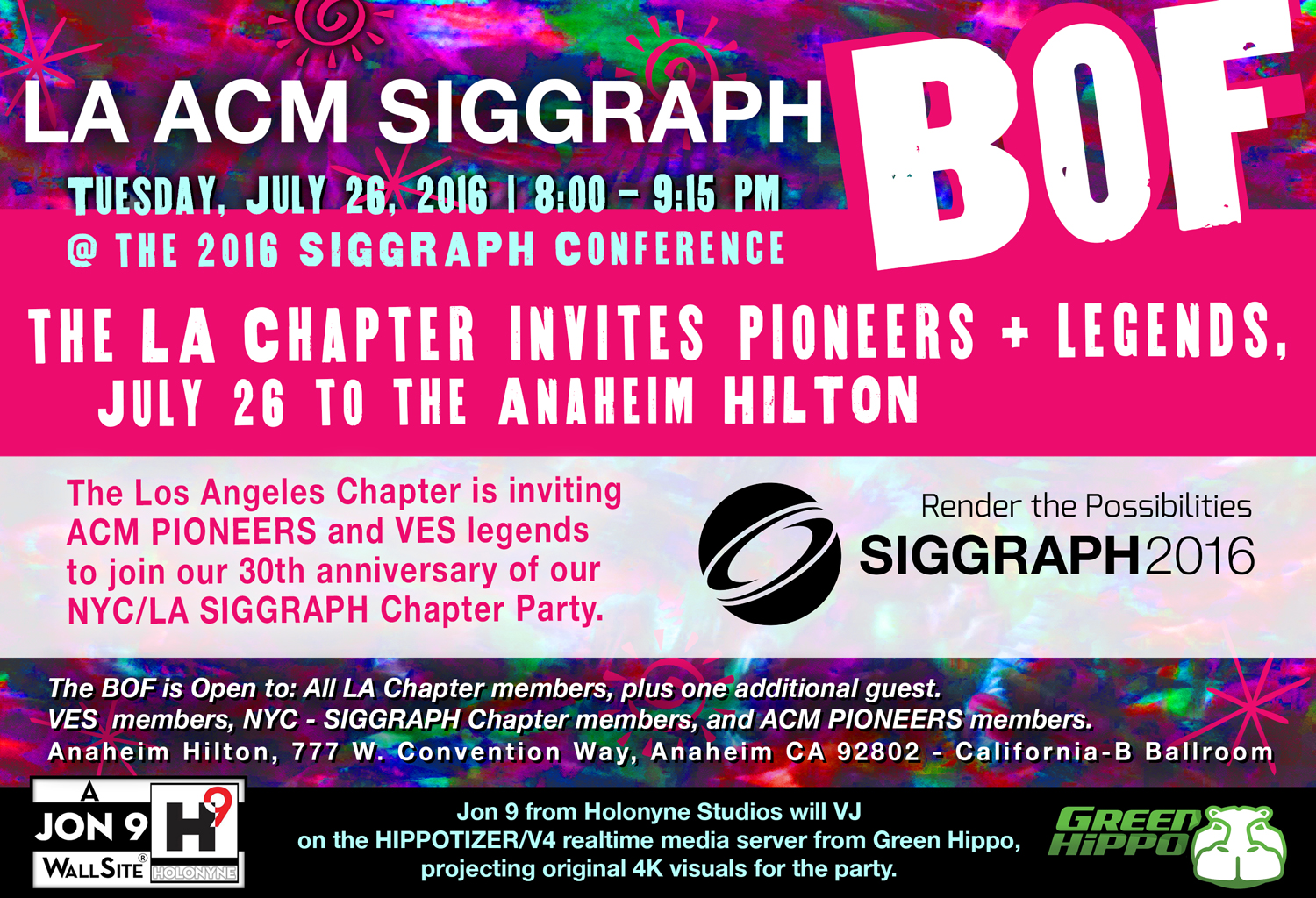 Registration
All LA ACM SIGGRAPH members as of 24 July will be admitted free of charge and allowed to bring one guest each. You must be a member before 25 July 2016 to be on the list. All non-members or renewing individuals may sign-up and pay on-line at http://la.siggraph.org/join.
Special Thanks
VES, LA SIGGRAPH, Joan Collins, members of the Chapter Executive Committee.
It is with a very grateful THANK YOU that we open this BOF to: "Our LA SIGGRAPH Chapter members, (as of 24 July), plus one guest; plus VES members; The New York City SIGGRAPH Chapter; & ACM PIONEERS!