The Traveling Electronic Theater from SIGGRAPH 2016 is coming to our chapter in June. This reel comprises the best shorts from the Electronic Theater and Computer Animation Festival. 20 hours of shorts and excerpts featuring the latest and greatest in Computer Animation are presented here in this approximately 90 minute film.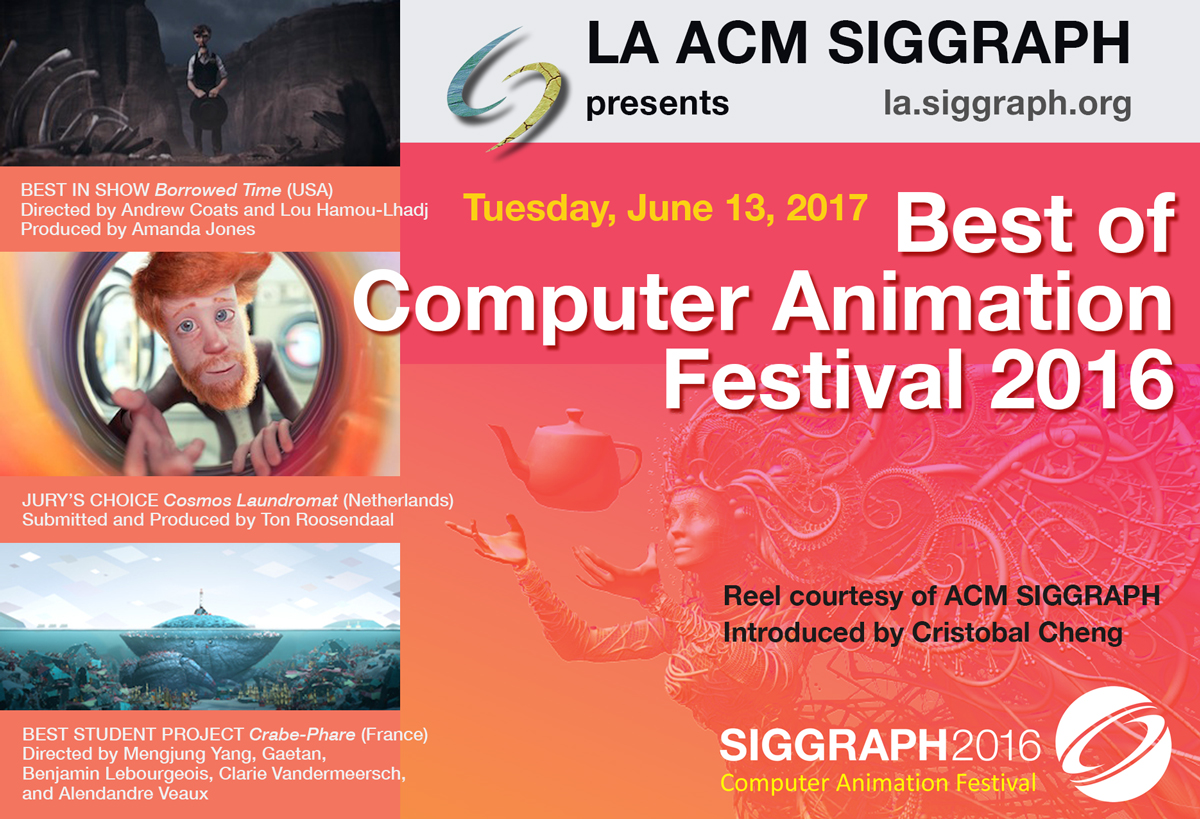 Schedule
6:30-7:30   Social Hour
- 6:30-7:00   Members only
- 7:00-7:30   Members and guests
7:30-7:45   Introductions
7:45-9:30   Screening
Registration
All LA ACM SIGGRAPH will be admitted free of charge. Non-members of LA ACM SIGGRAPH are admitted for $20.00. New LA ACM SIGGRAPH members who sign up on-site, and pay the $40 annual membership fee, do not have to pay the $20 admission fee. The chapter accepts checks, cash, or credit cards (Mastercard or Visa only) for all dues or fees.
Special Thanks
SIGGRAPH 2016 Computer Animation Festival Committee, Sheri Ki Sun Burnham, Mike Amron, Susan Vanderhyden, the Executive Council, and all the volunteers.