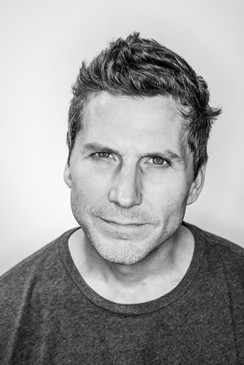 Head of CG/VFX Supervisor with MPC LA will share the tools and techniques used to create the live action/CG VR adventure, "Goosebumps". Goosebumps VR is a stereoscopic special venue experience that premiered in conjunction with Sony's feature film in select theatre lobbies.
As Head of 3D, Jason Schugardt is a key player on MPC LA's leadership team. His focus is to bring top talent together to ensure a very personalized experience for clients. He brings an extensive background in 3D and a knack for developing new VFX techniques borne from on-set and supervisory experience, as well as expertise working on pipelines of all sizes from around the world.
Jason graduated from Virginia Commonwealth University with a Bachelor's degree in Electronic Media and had vocational training in TV production and advertising design. He moved to Los Angeles in the mid-'90s and began a prolific career 
in VFX. He has spent time at leading boutiques and large facilities including Sony Imageworks, Weta Digital, MPC Film, Asylum VFX and Method Studios. Jason has an impressive body of work in both commercials and feature films from across the globe. He's worked on acclaimed commercial projects such as Skittles' Super Bowl 2015 spot "Settle It" directed by Dante Ariola, and Sonos' "Face Off" Super Bowl 2014 spot directed by Mark Romanek. He has also led spots for Acura and Time Warner Cable for Nicolai Fuglsig, and Kia and EA Battlefield for Noam Murro. Among his notable feature achievements are four Oscar-winning films including David Fincher's The Curious Case of Benjamin Button and Peter Jackson's King Kong.