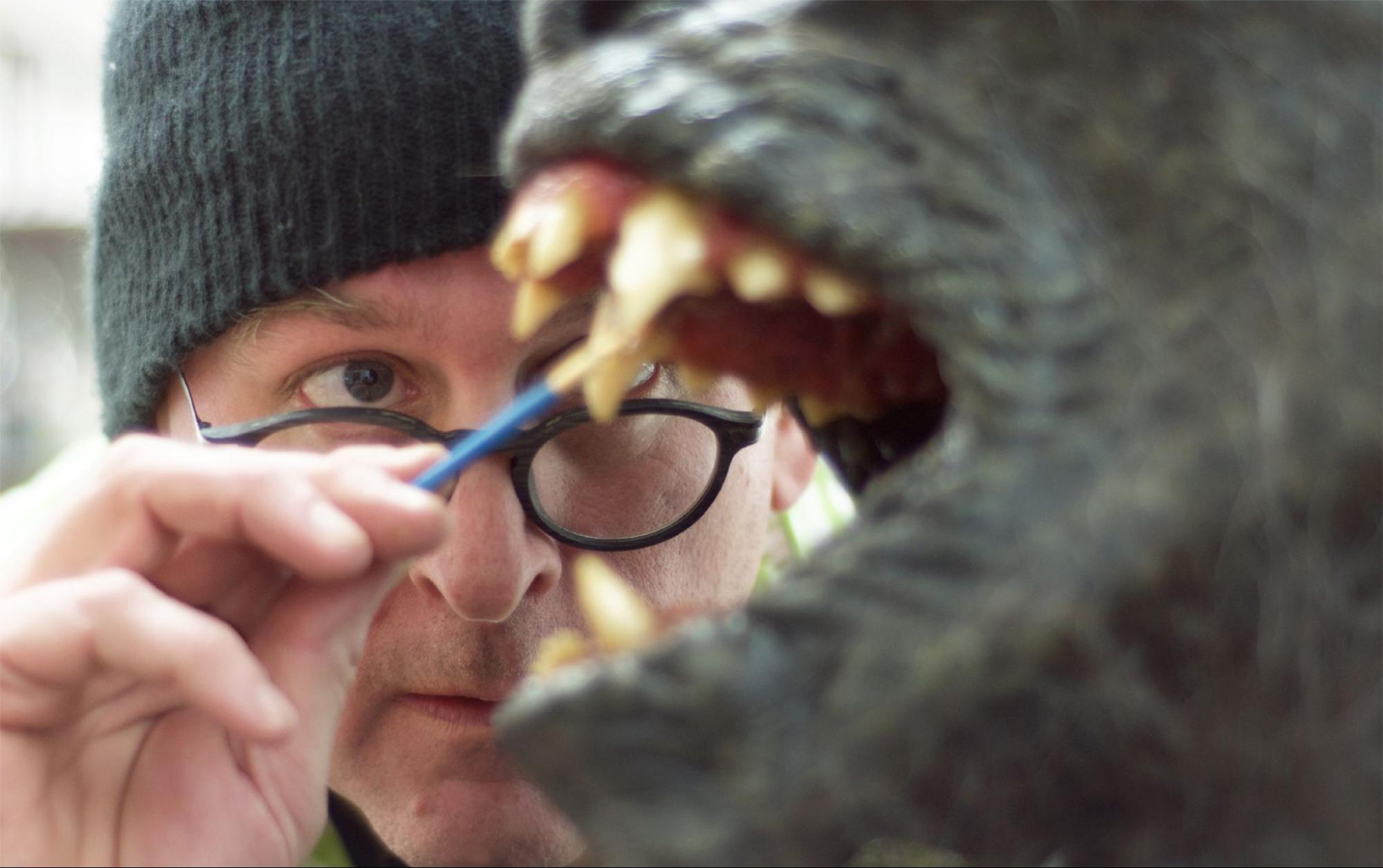 President and Chief Monster Maker
MASTERSFX
President and Founder, Todd Masters is designer and chief monster-maker to North America's largest, longest-running Monster Effects Shops -- MastersFX.
With multiple studios, MFX has provided effects and characters for thousands of feature films, TV shows and commercials. And during the course of its three decades, winners of multiple Emmy-Awards, a Saturn, numerous Leos… a Gemini, an Ace Award, and nominated for the 2012 VES – 'Visual FX of the Year'.
Masters is a veteran of the "Golden Era" of practical monster-making… working on genre classics: Big Trouble in Little China, Night of the Creeps, the original Predator, Poltergeist II, Hellraiser IV, Nightmare on Elm Street 5, Tales from the Crypt and many, many more please refer to his imdb listings.
For over 34 years, he and his company have left a mark - inside and outside Hollywood: The cadaver-creators for Six Feet Under… the vampires from True Blood… maker of Jack from Jack in the Box… Bib the Michelin Man… Borg from Star Trek… babies from Look Who's Talking… werewolves from Underworld… Chucky from Child's Play… and the predator from the recent, The Predator.
Masters continues to innovate and lead the art form with an unique approach to every project… among the first to integrate practical FX with Visual FX, and has been a leader in mixing practical and digital creature FX for decades.
Recent projects include: The Boys, Handmaid's Tale, This is Us, The Good Doctor, Day of the Dead, DC's Legends of Tomorrow, The Umbrella Academy…. Sonic the Hedgehog, and the cult hit, Psycho Goreman. Also -- Todd is a founding board member to The Visual Effects Society, a successful toy designer, and an award-winning director and filmmaker – recently Co-Producing the sequel to his award-winning, kid's-classic Aliens Ate My Homework for Universal. And he's slated to direct the rock-n-roll horror feature LEECH for Trembling Void Studios.
See more at: www.mastersfx.com