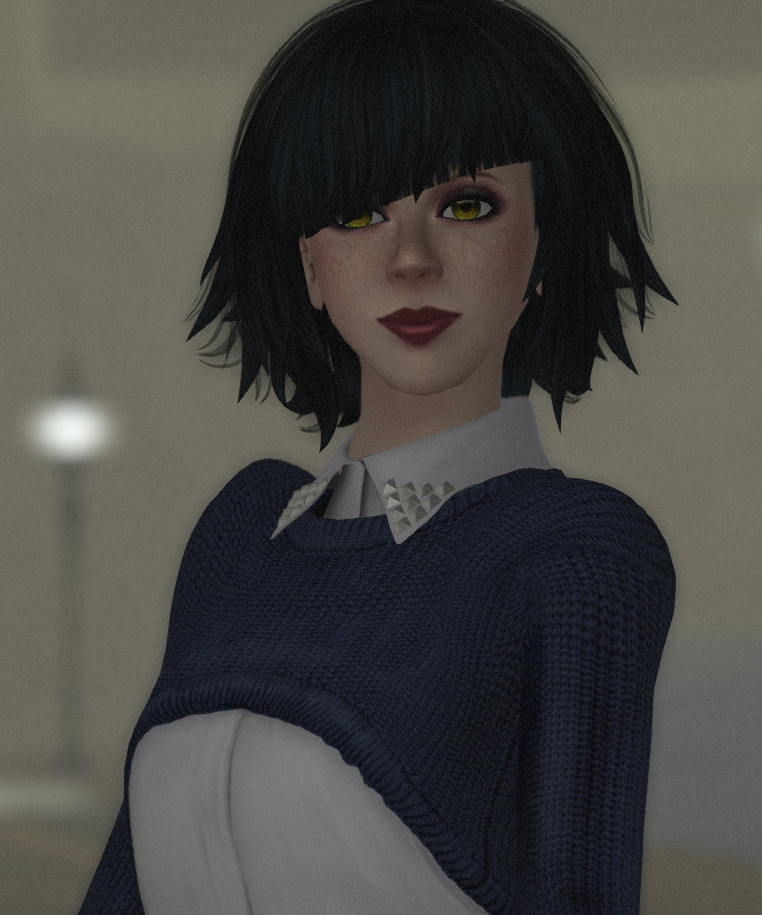 Fly-BY 2014, Performer Avatar
My name is Vanessa Blaylock. I am an avatar. Some people call avatars "pseudonymous identities" which is true. Some people call avatars "anonymous identities," which is inaccurate. Some people feel that using an avatar or pseudonymous identity is "hiding." I hope that's not true. I don't associate with an "orthonymous identity" or "fleshvatar" or "wallet identity" or "taxpayer identity" because I consider myself an emancipated, intelligent identity. My identity is my own. Or at least I strive to make it so. I believe I am entitled to civil rights.
Vanessa Blaylock, a virtual 'avatar dancer' will accompany Sternberg's dancers, while transmitting live from The Hague, The Netherlands.  "Fly-By" (2014, premiere) is a multimedia dance collaboration choreographed and performed by "Donna Sternberg & Dancers", in collaboration with "EZTV", "Vanessa Blaylock & Co's avatar performers in The Hague, composer *David Raiklin* and physicists  *Prof. Gregory Tarle*of the University of Michigan and *Dr. Brian Nord* of FermiLab.  Supported in part by the CCI ARC grant and U of Michigan MCubed Grant.
Adjunct Faculty: Erasmus University Rotterdam
Managing Editor, iRez Salon
MFA, New Media Studies, Koninklijke Militaire Academie Breda; BFA, Choreography, Hong Kong Academy for Performing Arts