A hands-on showcase of interactive experiences on multiple platforms; including touchscreen technologies, MS Surface tables, and augmented reality.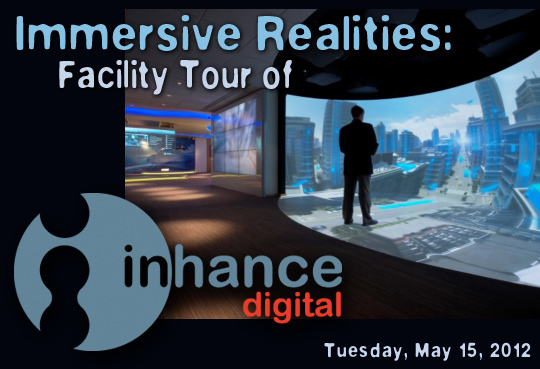 Description
Inhance Digital is an interactive agency that specializes in bringing complex science and technology-based ideas to life. We partner with some of the world's leading companies to deliver innovative media solutions that provide consistent ROI.
Inhance Digital was recently honored with two Bronze Awards in the 33rd Annual Telly Awards for: "People of UTC" UTC Innovation Center Video (Corporate Image Category), and Biogen: Fampyra Method of Action Video (Pharmaceutical Category).
Schedule
Doors open at 6:30pm. Food and beverage will be provided.
Registration
All LA ACM SIGGRAPH will be admitted free of charge. Non-members of LA ACM SIGGRAPH are admitted for $20.00. New LA ACM SIGGRAPH members who sign up on-site, and pay the $40 annual membership fee (checks or cash only), do not have to pay the $20 admission fee.