Visit with LA Chapter members and other interested people during SIGGRAPH 2015.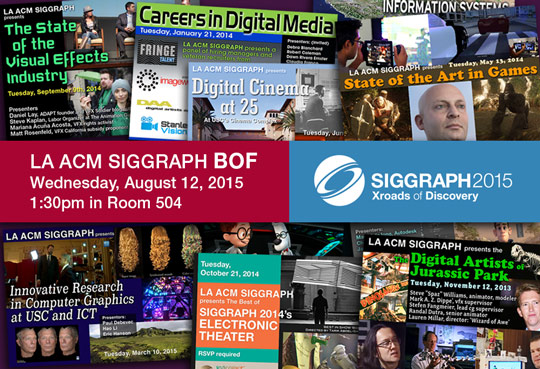 Description
The LA Professional Chapter will have a noon-time meet & greet for all people interested in the Chapter activities. Take a look at our chapter's 2015-2016 schedule to see the wide variety of events. This year's feature topic is Virtual Reality. This year's events will include panel discussion, technology, and the job market for VR in LA.
Wedesday, 12 August
Room 504
Los Angeles Convention Center
Registration
Anyone who can attend a SIGGRAPH BOF is invited to come by and visit.
Special Thanks
Mike Amron and the Executive Council