Tour the new Technicolor Experience Center, where artists and scientists collaborate to realize the full potential of immersive media. The TEC enables partnerships that discover how stories can be told and delivered in new and more immersive ways.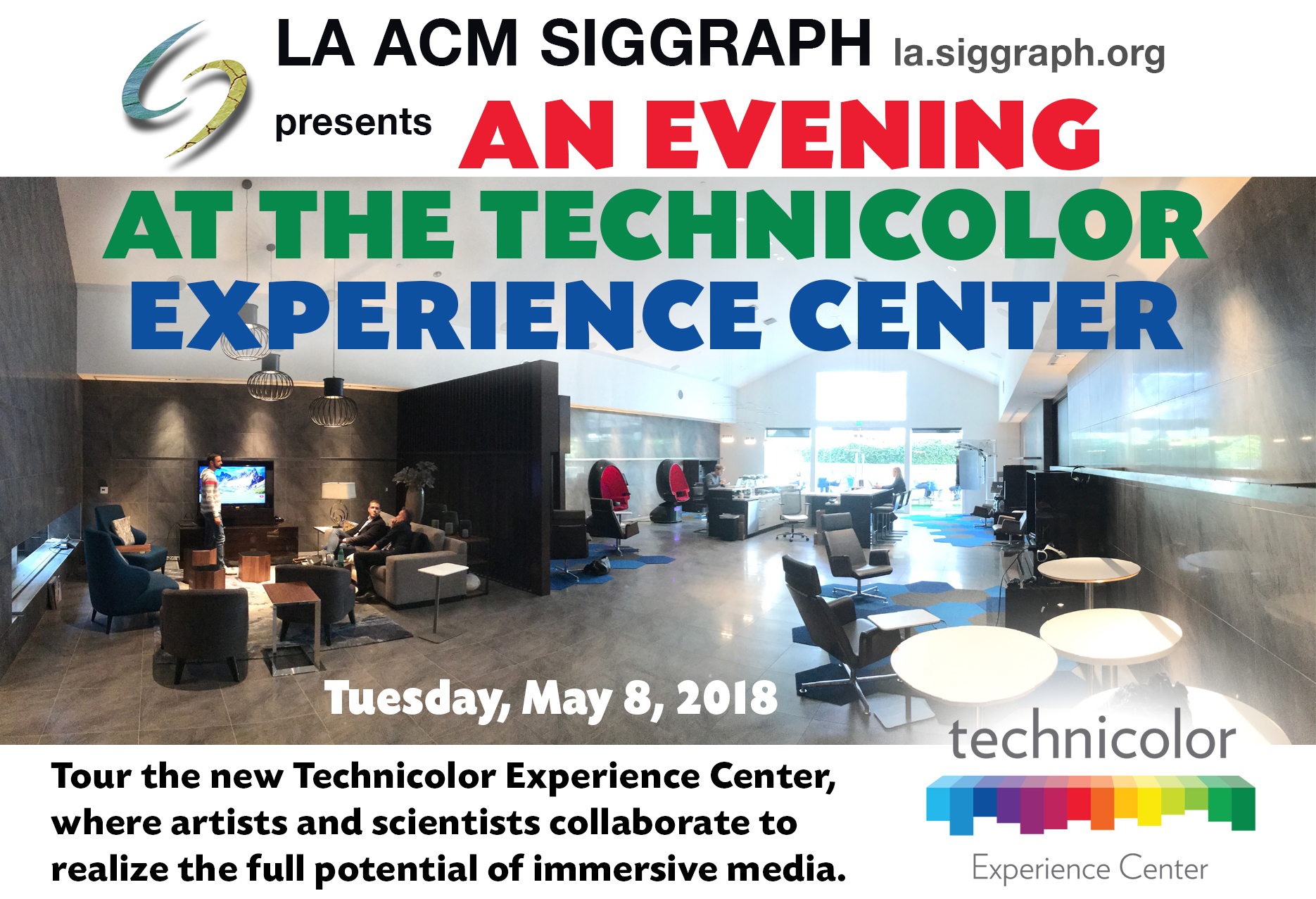 Schedule
6:30-7:30   Social Hour
- 6:30-7:00   Members only
- 7:00-7:30   Members and guests
7:30-7:45   Introductions
7:45-9:00   Presentation & Experience
Registration
All LA ACM SIGGRAPH will be admitted free of charge. Non-members of LA ACM SIGGRAPH are admitted for $20.00. New LA ACM SIGGRAPH members who sign up on-site, and pay the $40 annual membership fee, do not have to pay the $20 admission fee. The chapter accepts checks, cash, or credit cards (Mastercard or Visa only) for all dues or fees.