Upcoming Events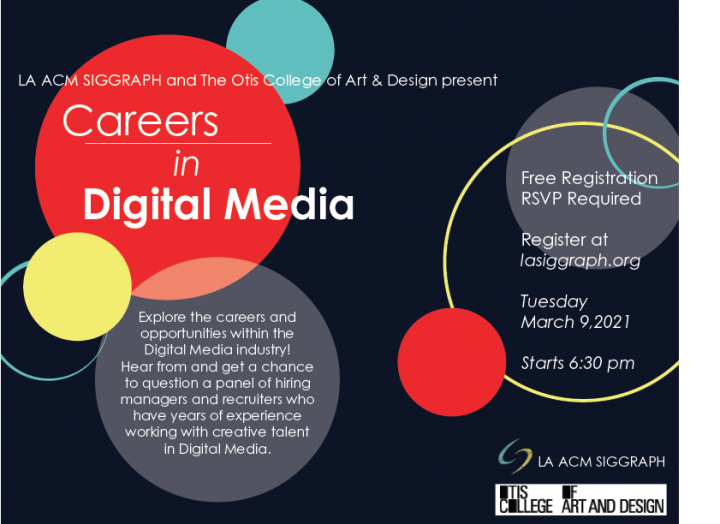 What is the outlook for careers across the digital media spectrum – from artists to technical directors to producers in VR, games, motion design, film and other media "yet to be invented"? Hear and question a panel of hiring managers and veteran recruiters share the inside scoop on where the jobs are … and where they aren't. register with Zoom to attend for free.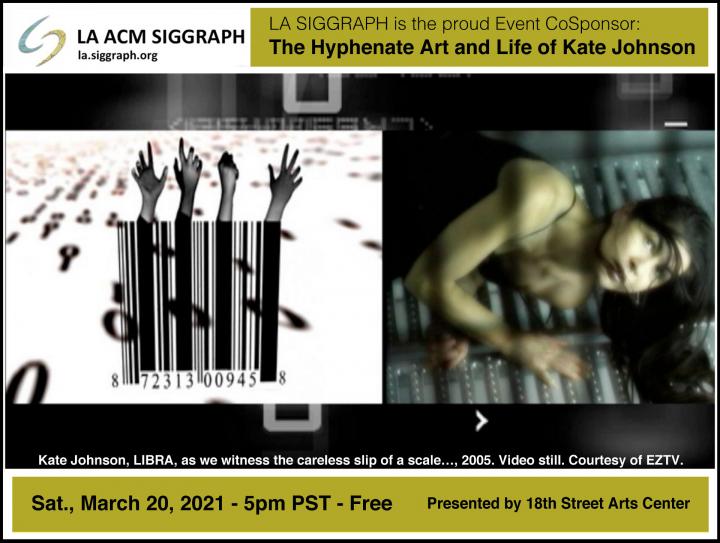 Kate Johnson (1969-2020) was a hyphenate artist. At the start of spring on March 20, 2021, for the one-year anniversary of her passing, an online experience of performances, memories and interaction will awaken recognition of the multiplicity of Johnson's achievements in her 50 years. Register with Zoom to attend for free online event.
This event is presented by 18th Street Arts Center and co-sponsored by LA ACM SIGGRAPH.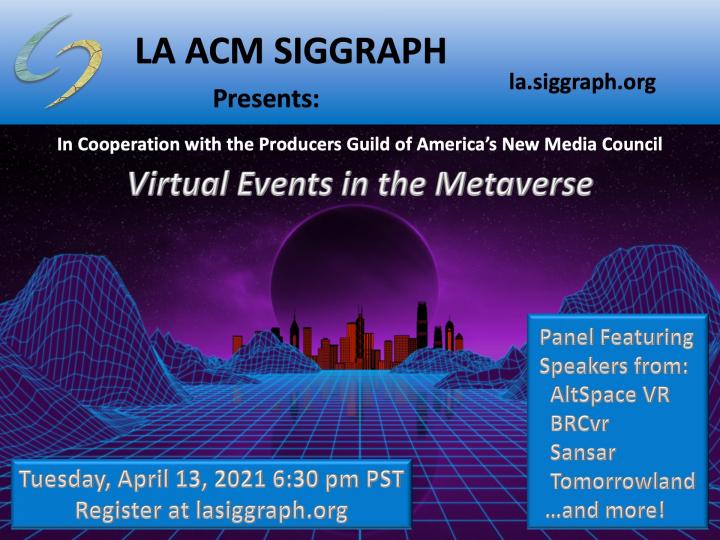 The Chapter is presenting an online panel exploring Virtual Events in the Metaverse in cooperation with PGA's New Media Council (NMC). Panelists include PGA member Timothy Durant, live-action producer for Tomorrowland's New Year's Eve festival that attracted 950,000 virtual visitors from 151 countries. Speakers from SANSAR and Burning Man's BRCvr on AltSpaceVR are also confirmed. The panel will be moderated by past Chapter Chair Ed Lantz. This event is free to all LA ACM SIGGRAPH and PGA members who register by March 24th.